The CTMR's Program Manager, Katie Dickinson, is transitioning to support other programs at UW. We will miss Katie in the CTMR. A big thank you to her for skillfully supporting the CTMR over the past year. We wish her all the best in her future endeavors!
We are excited to introduce our new Program Manager for the CTMR, Katie Mitzelfelt, PhD.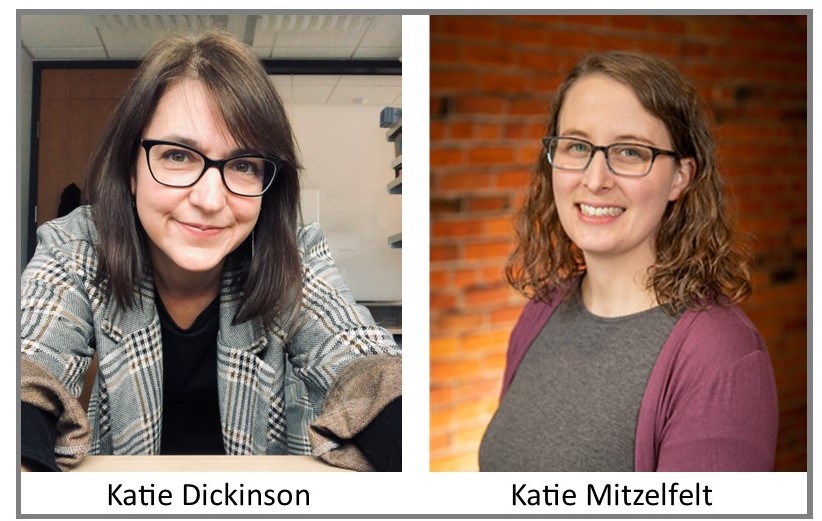 A message from Katie M: I'm excited to be returning to the South Lake Union campus in this new role as a Program Manager. I have a PhD in Biochemistry from the University of Utah, where I used stem cells for disease modeling of a rare mutation causing skeletal myopathy in the lab of Dr. Ivor Benjamin. Following graduate school, I joined UW as a postdoctoral fellow in the lab of Dr. Charles Murry (2016-2019) studying dynamics in chromatin organization during endothelial cell differentiation and heart regeneration. Since completing my postdoc, I have been a Lecturer at UW, both in Tacoma and Seattle, teaching Introductory Biology, Human Physiology, and Molecular/Cellular Biology. I look forward to getting to know the CTMR members and affiliates and supporting their exciting research!